The world including the USA should strive to fulfil the Paris agreement by keeping the global temperature rise below 2 degrees Celsius. Germany's automotive industry is reacting by introducing new electric and hybrid vehicles, such as the Mercedes EQC and the Golf GTE. Indeed, it even became a global trend to be environmentally friendly, sustainable and innovative. Moreover, the European Union set stronger emission standards for newly produced vehicles.
Albeit slow, one may say that the automotive industry as well as regulators in Europe are progressing in their fight against pollution. However, what is Europe doing with the old and environmental-harmful cars?
Second-hand cars
Plenty of the cars that Europeans are prohibited to use, due to environmental reasons, are being exported to the African continent as "Second-hand cars". According to the UN Environment report, 99% of all cars that drive the streets in a country such as Kenya are second-hand vehicles and less than half of these vehicles are new.
The reason for this is that a majority of African countries do not have effective policies that govern the import and maintenance of vehicles. This regulatory gap enables developed countries to "export their pollution" to Africa.
The map shows the "Status of African Countries based on a recognized age limit".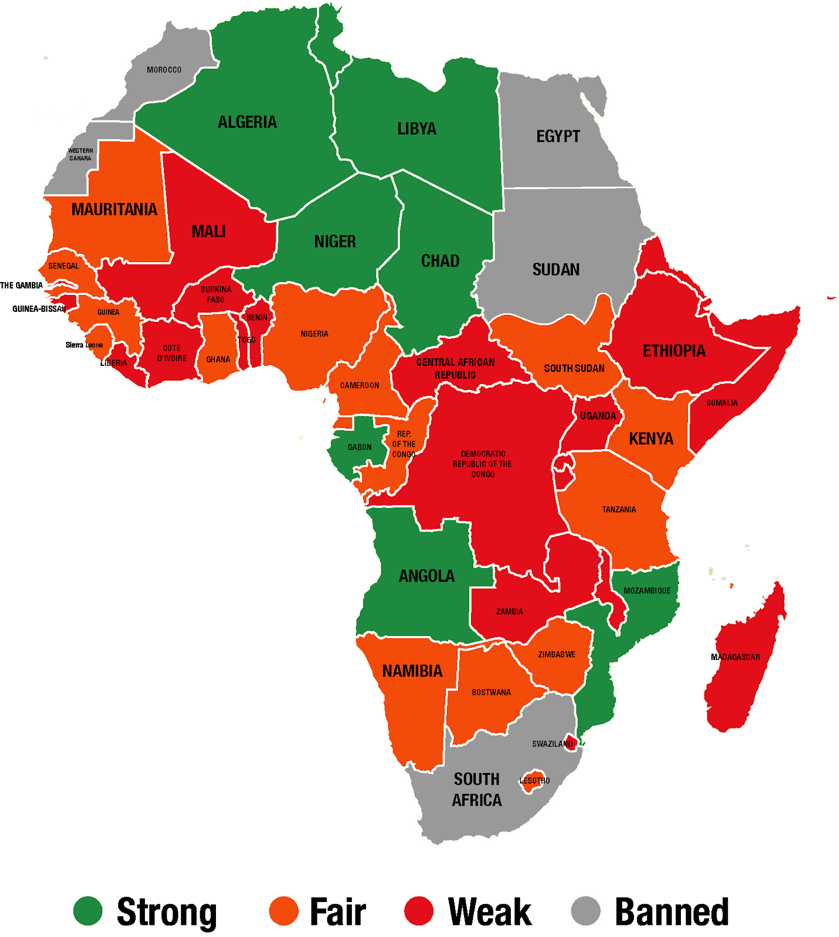 Banned: The grey marked countries Egypt, South Africa, Sudan, and Morocco imposed a total ban on used vehicle imports.
Strong: The 10 green colored countries have a restriction on imported used vehicles over 5 years and/or have strong tax, fee bate schemes.
Fair: The 16 orange colored countries allow used vehicles to have an age between 6 and 9 years and/or the country imposes an incremental tax, up to 9 years, on vehicles based on the age.
Weak: The 24 countries impose bans on used vehicles with 10 years and over; impose a graduated penalty from 10 years and/or have no regulations in place.
So what has to be done next?
A strong case for the future of Africa is Mauritius. The island in East Africa has a 3-year age limit on car imports. Hence, 50% of imported cars were brand new in 2015. It is crucial that African countries set emission standards, age limitations for used vehicles, and tax fees to contribute to cleaner air and to finally ban the "import of pollution" in their countries.
I was born in Germany, but my roots lie in Ethiopia. I am passionate about tackling socio-economic issues in emerging markets. My key skills are Management, Marketing and Consulting.